Simple accounts system
This system is designed for small community groups who don't need to keep track of grants or projects.
After downloading the system, you need to enter some information about your group on the Setting up your accounts sheet, which looks like this: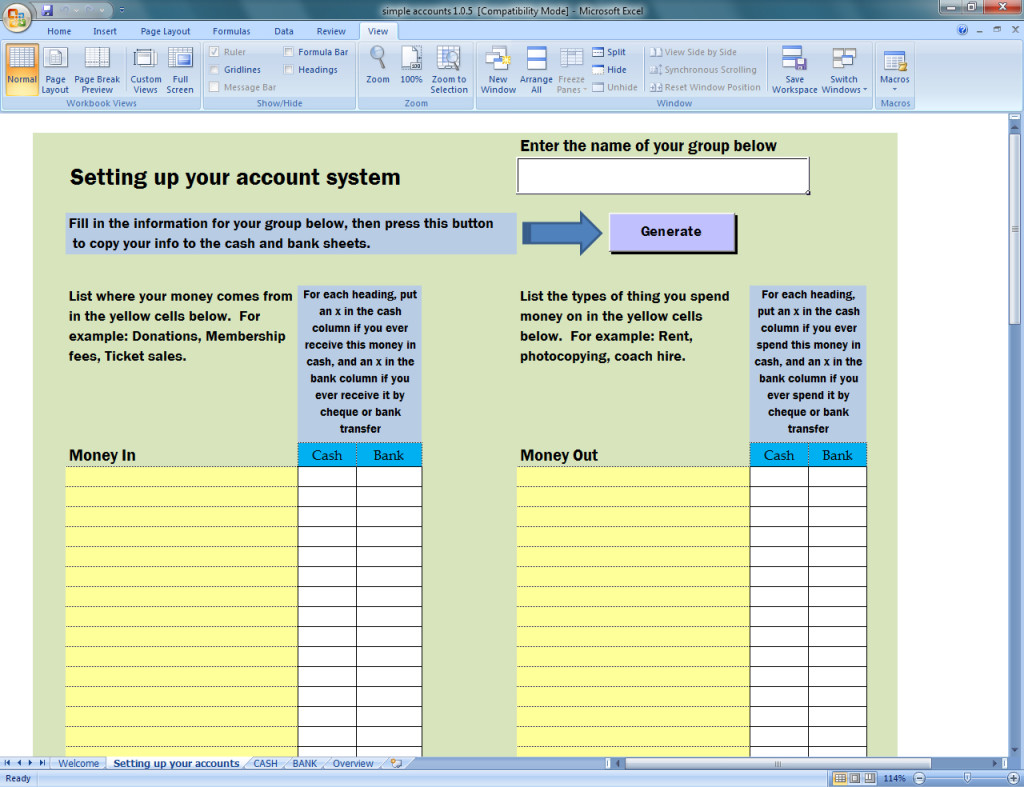 Just follow the instructions at the top of the sheet. When you've entered in all your information, press the Generate button. The information you've entered will be automatically copied across to the Cash and Bank sheets so you can start using them.
The Cash and Bank sheets look like this: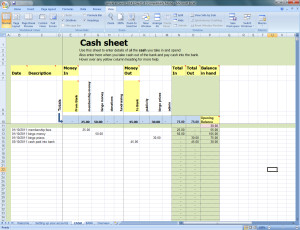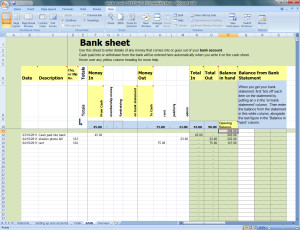 They both have instructions at the top. Whenever you see a yellow heading with a red corner, you can hover over it for more help.
The Overview sheet combines the cash and bank sheets to give you a snapshot of your accounts so far. You can print this out and take it to your group meetings.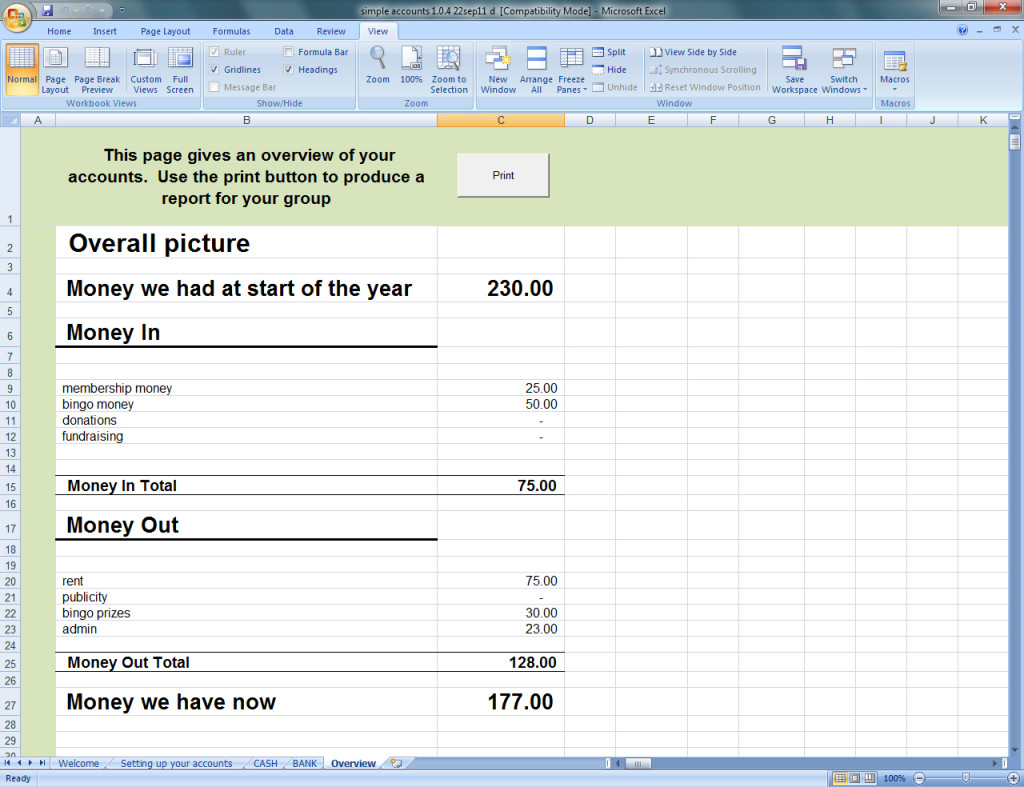 You can download the simple accounts system from the Simple accounts system download page.
You will need to follow the installation instructions to make sure it works properly on your computer.  When you go to the download page you will find a pdf copy of the installation instructions. We suggest you print them out so you can follow them whilst you are downloading the accounts system.